Ft. Lauderdale Father's Rights Attorney
As a father, building or maintaining a loving and supportive relationship with your minor child is incredibly important to the overall happiness and wellbeing of both of you. Your Ft. Lauderdale family rights attorneys, we diligently fight for and protect your rights to pursue a relationship with your child.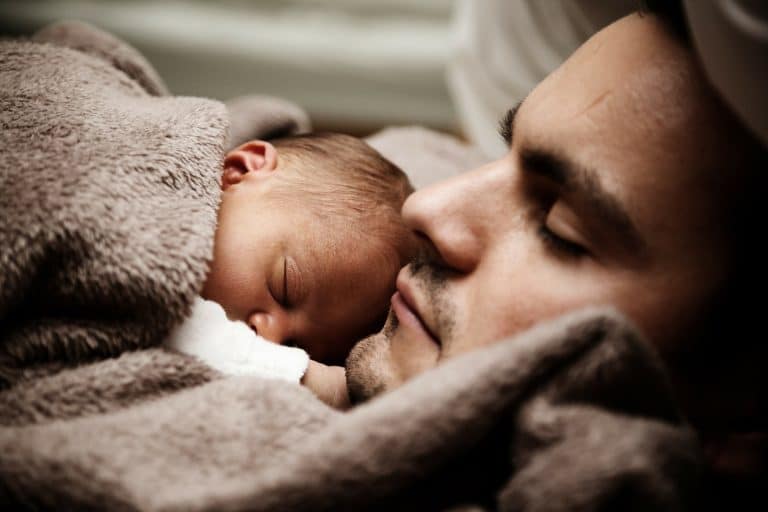 Unmarried or never-married fathers are in a unique position, as they do not have any rights or responsibilities to a child until it is legally determined to be their biological offspring. However, just because they aren't in or no longer desire to pursue a relationship with the mother of their child doesn't mean they don't deserve to pursue a supportive relationship with the child.
The dedicated father's rights attorneys at Ft Lauderdale Divorce Attorneys fight diligently as your dedicated paternity lawyers, assisting with establishing paternity, helping you understand your child support payment obligation, and developing an equitable child custody and time-sharing plan.
Every child deserves to have an attentive father, dedicated and motivated to support them both emotionally and financially throughout their life. We provide quality legal support, dedicated advice, and aggressive legal assistance to actively defend your rights as a parent and father.
Call Ft Lauderdale Divorce Attorneys at (954) 371-2993 for a Free Consultation!
Establishing Father's Rights
In Ft. Lauderdale, until paternity has been acknowledged or proven, an unmarried father has no legal rights to his minor child, even if named as the father on the child's birth certificate.
Before any legal decisions regarding child custody or support can be enacted, paternity must first be legally established, proving that you are the child's rightful and biological father. If both parents agree that you are the rightful father, then paternity is uncontested, unless another man also claims to be the father of the child in question. If either parent or another party doubts parentage, a paternity test can be ordered to provide a definitive answer.
For a father to begin the process of establishing a personal relationship with their child, they must first prove that they are willing to take on the responsibilities of being a parent, specifically financial support. Child support is designed to improve the child's quality of life by providing them greater opportunity, just as any father would be expected to provide their child. There are legal guidelines for determining child support payments, and we can help you understand what your support obligation will be.
Once you have shown your willingness to financially support your child, you can begin the process of seeking a legally-protected relationship through custody and time-sharing. Our father's rights attorneys will help you develop a working plan, and will work with the mother and her attorney on your behalf.
A father can choose to seek a relationship with their minor child at any time, with or without the support of the law. However, without legal support from the Florida court system, the child's mother can suddenly deny access or communication at their discretion, and she is within her legal rights to do so. An experienced Ft. Lauderdale Father's Rights attorney, like the family lawyers at Ft Lauderdale Divorce Attorneys, will effectively advocate for and work hard to protect your rights to build a loving, supportive relationship with your minor children.
Divorced Father's Rights
Divorced fathers can also face issues related to child custody and support with one major difference: if they were married to the mother at the time of the birth, then they are automatically assumed as the legal father of the child, which means paternity has already been established in their favor.
Most father's facing divorce will handle child support and child custody as part of their divorce proceedings. If you are facing a divorce, and want to reassure your children that you will continue to be a big part of their life, we can help you understand what child custody and child support will mean for your unique case. Ensuring your child's continued sense of security during this complicated period will only help to show your positive qualities as a parent and father.
Ft Lauderdale Divorce Attorneys provides competent and zealous family law support and representation for all matters related to father's rights, divorce, custody, and support. From equitable asset distribution to the development of a custody plan that meets your schedule and lifestyle, we work to ensure you have the opportunity to build the best post-divorce life for you and your family.
Florida Paternity Lawyer
Legal paternity action can be initiated by the child's mother in an attempt to establish a child support obligation, or by the father in an attempt to gain rights of custody or access.
You may even find that you are being named as the father of a child when you know that to not be the case. In this situation, you would be contesting paternity and may be required to submit to a paternity test in order to establish proof to support your claim.
There are other situations where you may now have reason to question the rightful paternity of a child that you had up to this point assumed to be your own. This is an especially tricky situation, as this type of situation can have a huge negative impact on the child's well being. The courts are reluctant to render a child fatherless just because he now has reason to question the past faithfulness of the mother.
If you have been acting as the assumed father of a child, but now have another man that has been proven to be the biological father, we can potentially help you keep your rights of access and time-sharing, if that is what is best for the child.
Father's rights are a passionate and complicated legal issue. Our dedicated paternity attorneys provide you with the information and support you need to make smart decisions for you and your child's future.
Let's Talk- Dedicated Family Law Firm

Every child deserves to build a relationship with a caring father, just as every father deserves the ability to show their child they care about them and their wellbeing. If you want to establish paternity, protect your right to time with and custody of your minor child, or if you want to meet your obligation to provide financial support of your child, the Ft. Lauderdale, FL Father's Rights attorneys at Ft Lauderdale Divorce Attorneys are ready to competently and aggressively support your rights.
Call Ft Lauderdale Divorce Attorneys today at (954) 371-2993 for your Free Consultation!