Davie Divorce Attorney
The perfect family image we all grew up with suggests that when troubles arise, we will find always find a way to work it out, with everyone smiling again and moving forward as an even stronger family unit than before. While this sitcom scenario is appealing, the reality is that sometimes two people aren't meant to spend their lives together. When your marriage is no longer working for you, an experienced and dedicated Davie divorce attorney, like Ft Lauderdale Divorce Attorneys, will support you in making changes to your family structure for a happier future.
Divorce is heartbreaking. However, most clients tell us that when their divorce is finalized, they feel a sense of relief. Most couples facing divorce have spent a lot of time hurting each other emotionally, mentally, and perhaps financially or even physically. This leaves a lot of uncertainty about what the next day has in store for you, as an individual, a couple, and as a family. Once a client completes the divorce process, they are better able to plan for their future with more certainty.
A good divorce attorney understands both the legal side of divorce, as well as the emotional pressure you are facing to make the "right" decision. We understand that the only "right" choice is the one that is best for you, your children, and your finances. Our goal is to secure the best resolution possible for your divorce case.
As a dedicated Florida divorce and family law firm, we lay out the process so you understand how everything works, we aggressively pursue your rights as a parent to equitable time with your children, and we will create a plan for retaining the assets that you most desire. We help you to approach this new phase of your life with confidence and a clear vision of what the future holds for you.
Call Ft Lauderdale Divorce Attorneys at (954) 371-2993 for a Free Consultation!
Dedicated Florida Divorce Support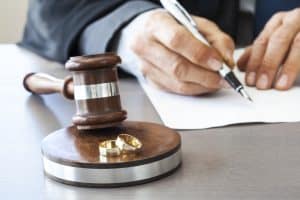 In an ideal world, every couple would have a perfect divorce. The couple would amicably determine together that their relationship no longer works for them, equitably split their shared assets in a way that makes both parties happy, create a parenting plan and custody arrangement that meets their schedule, sign the paperwork, shake hands, and effortlessly walk away to enjoy their new lives. While, in theory, divorce can be this simple, that is rarely the case.
In actuality, you will face critical and heartbreaking choices. You may have to leave your home, give up a beloved family pet, or face the fact that your finances are going to be tight while you get back on your feet. A dedicated Davie divorce lawyer, like those at Ft Lauderdale Divorce Attorneys, prepares you for even the most difficult decisions and work to give you the tools you need for the best possible outcome.
Child Custody & Child Support
Many couples with children stay together longer than they might otherwise. They don't want to risk upsetting or even potentially losing their children during the divorce process. Parents face uncertainty about how child custody works, how much time they will get with their children, who will get to make decisions for their children's future, and how their children will be financially supported after the divorce is over.
Our divorce attorneys take the time to explain exactly how child custody and child support works. In Florida, it is most common to have a split 50/50 custody arrangement, and child support is determined by reviewing the finances of each parent. This means that even though you may be facing a divorce, it is highly unlikely that you will also lose your children during the process.
We help you create an effective and fair parenting plan and time-sharing agreement, and will help protect and enforce your right to equitable arrangements.
Alimony & Spousal Support
For couples where one partner is the primary breadwinner, either party can be concerned about their financial future post-divorce. Primary earners are concerned about how much alimony they may be expected to pay, while those who are dependent may be questioning how they will support themselves.
Protecting and securing your financial future is important to everyone. Florida has specific laws about how spousal support is calculated, who is eligible to receive it, how long the support order should be in effect, and what assets are included as part of the full financial picture of the family. Our alimony lawyers help you understand exactly how your finances may be impacted by moving forward with the divorce process.
Property & Asset Division
Equitable distribution of assets is nothing more than a fancy way of saying that you are fairly dividing up your stuff. It is not uncommon for asset division to be a point of high contention for many couples. There are often assets that both parties would like to maintain, making it challenging to divide things in a way that makes everyone happy.
We assist with identifying all of your shared assets, categorizing them based on desirability, and create a negotiation strategy to retain the assets that are most important to you. This process allows us to not only identify the key items you want to protect, it also allows us to identify "bargaining chips" that we can use during negotiations.
Not every asset is subject to division. Inheritances, personal gifts, or properties acquired prior to marriage may be excluded, and it is important to note that debt is divided fairly as well. Our asset division attorneys work hard to protect your most desired assets and ensure you are getting your fair share.
Business Owner, High-Value, or High Profile Divorce
As a business owner, someone who shares many marital assets, or if you are facing potential negative media exposure as a result of a divorce case, you need the qualified support of a dedicated high-asset divorce attorney. At Ft Lauderdale Divorce Attorneys, we know that business owners, politicians, and those with a high net-worth are facing a unique situation when settling a divorce.
Whether you want to aggressively protect your most desired assets or protect your public reputation, we exercise the utmost discretion when supporting you with your complex divorce case. Our dedicated, experienced high-profile divorce attorneys understand your unique needs and work hard to protect what is rightfully yours.
Let's Talk- Dedicated Family Law Firm

Our dedicated, experienced Davie, FL divorce attorneys use their in-depth knowledge of the Florida judicial system and the local divorce process to assist with planning the best possible future for you and your children. We diligently protect your rights to equitable time and a relationship with your child, help retain your most desired assets, and help you realize a new, independent future.
Call Ft Lauderdale Divorce Attorneys today at (954) 371-2993 for your Free Consultation!