Fort Lauderdale Complex Divorce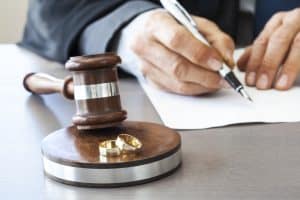 A divorce always extracts a significant emotional toll on everyone involved. When it comes to its legal aspect, some cases are more complicated and difficult to manage. In some situations, the assets that are to be divided between the parties are of high-value and therefore carry certain issues more complex than regular cases.
Most Fort Lauderdale complex divorce cases involve couples both with assets and properties that are considerably higher than ordinary. Naturally, tricky issues arise between these parties as multiple accounts, large properties, and valuable assets are at stake. It will take specialized legal support to help you get through this situation without losing the proper amount of assets you deserve.
At Ft Lauderdale Divorce Attorneys, we have lawyers who are extensively experienced and deeply knowledgeable about these complicated divorce cases. We know the best ways to fight for our clients' interests when it comes to tight laws and aggressive opposing legal parties. We are capable of providing you with all the legal information that you need to understand your case so you can decide what steps you need to take to win for your interests.
Your properties, assets, and other important financial resources are at stake in this situation. So trust us with all the legal advice, representation, and assistance that you need for your Fort Lauderdale, FL complex divorce case. With Ft Lauderdale Divorce Attorneys's top-of-the-line marriage law attorneys, rest assured that your interests will be passionately fought for.
Call Ft Lauderdale Divorce Attorneys at (954) 371-2993 for your Free Consultation!
Divorce Process in Fort Lauderdale, Florida
Florida is a no-fault divorce state, meaning that no one is obliged to prove that their spouse made an action that called for their marriage's end. To legally begin the divorce process, the initiator must establish either that the marriage's brokenness can't be fixed or that the other spouse has been mentally incapacitated for the last three years.
The law also requires a person to prove that they are a resident of Florida before starting a divorce process. This can be done by presenting any of the following:
1. Valid Florida driver's license
2. Voter registration card
3. Florida identification card
4. A third party's testimony
5. Any evidence of residence in Florida for at least six months
To guarantee a smoother process, make sure to get the services of a law firm that specializes in the field. Trust Ft Lauderdale Divorce Attorneys for your complex divorce case. Contact us at (954) 371-2993 for a consultation today.
Identifying and Valuing Assets in Complex Divorce
Florida law provides for the fair and reasonable distribution of assets of a divorcing couple. One of the most important parts of distributing the assets is first identifying which ones must be divided and how much each one is worth.
Divorces with high-value assets are typically more complicated than regular cases. If the situation involves large family businesses, stock options, independent contractors, or issues like deferred compensation, complications are most often bound to happen. In some cases, the problem can even arise from a spouse having hidden assets in many different ways. In such cases, it significantly helps to have a very knowledgeable law firm that has the resources to combat these problems, find hidden assets, and aggressively fight for your interests.
Examples of assets that will need precise valuation include:
1. Investment properties like rental properties or vacation homes
2. Stocks, bonds, and debentures
3. Pension and retirement assets
4. Deferred employee compensation and stock options
5. Business ownership interest in a family business, LLC, or closely held corporation
To have a big chance to protect your financial interests in a Fort Lauderdale complex divorce case, it is best to get the services of a trusted expert who knows the ins and outs of Florida marriage and financial laws.
Best Complex Divorce Attorneys in Fort Lauderdale, Florida
You can trust that Ft Lauderdale Divorce Attorneys will provide you with top-of-the-line lawyers who know the ins and outs of complex divorce laws and other related legal landscapes. We are here to help you get the best out of your situation, especially if it takes exposing underreported income, hidden assets, concealed stock transfers, and hidden equity in purchases. We are here to ensure you don't receive the inaccurate or inadequate asset distribution you don't deserve.
We are ready to rely not just on our own legal and negotiation skills but also on the professional specialization of our partner forensic accountants, tax experts, real estate professionals, and other needed specialists to make sure that we get the full transparent asset record of the other party. No matter what the complex divorce and asset distribution process demands, we are here to make sure we do everything we can to protect your rights and interests.
So trust Ft Lauderdale Divorce Attorneys with your Fort Lauderdale complex divorce case. We are not just here to provide you with aggressive research, documentation, negotiation, and representation services. We are also here to make sure you know about every vital detail that comes up in the whole divorce process. With our proven legal expertise, we will help you find the best courses of action you can take.
Let's Talk – Dedicated Family Law Firm

When facing a complex divorce, you deserve comprehensive legal advice and representation. Leave the stress of the legal world to the experts and just focus on your new life and emotional well-being.
Call Ft Lauderdale Divorce Attorneys at (954) 371-2993 for your Free Consultation!