Dania Complex Divorce
Divorce has never been easy on a personal and emotional level. When put in a legal context, however, some cases can be easier or harder than others. Based on the size of the marital assets involved in the potential settlement, your case can be classified as a complex divorce.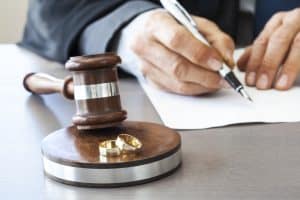 In a complex or high net-worth divorce, both you and your spouse or either the two of you can be successful individuals who are now seeking a way to legally separate. If this is the current situation you're facing, Ft Lauderdale Divorce Attorneys can help you get through it successfully.
Our Dania complex divorce attorneys here at Ft Lauderdale Divorce Attorneys are highly experienced and skilled when it comes to dealing with high net-worth divorce issues. We know the law in Dania, FL, and we'll break them down to you in a way you can better understand. That way, you will know what your exact options are and can choose what's more appropriate in your circumstances.
When you start working with us, you can rest assured that your properties and financial issues will be addressed and protected. With the skills of our attorneys, we can guarantee a fair and favorable settlement for your divorce.
Contact Ft Lauderdale Divorce Attorneys at (954) 371-2993 for a Free Consultation.
Divorce Process in Dania
Under Florida family law, you are not required to prove that your spouse did something to end the marriage. This is because Florida is classified as a no-fault divorce state. Instead, you must establish the following grounds for divorce to begin the divorce process:
1. Your marriage is irretrievably broken.
2. One party demonstrated mental incapacity for the last three years.
Aside from establishing the grounds for divorce, the process requires you to also prove that you are a Florida resident. You can do this by providing the following:
1. Any evidence that you lived in Florida for a minimum of six months
2. Valid Florida driver's license
3. Voter registration card
4. Florida identification card
5. Testimony of a third party
For you to properly go through each step of the divorce process, it is essential to work with a highly skilled attorney. Contact one of our complex divorce lawyers in Dania at (954) 371-2993 for a Consultation now.
Identifying and Valuing Assets in Complex Divorce
Florida awards an equitable distribution of assets in a divorce. However, before your assets and debts can be divided equitably, all your marital properties must first be identified and valued.
Identifying the assets and debts involved in the marriage can be extra difficult if one or both spouses run a family business, have deferred compensation, stock options, or independent contractors.
Also, if one spouse tries to hide assets with the help of his/her family, friends, and any other means, the identifying process can be harder. However, if you work with a professional complex divorce attorney, you can ensure that all hidden assets will be disclosed and that you can have a fair share of the marital properties.
After the identification comes the valuation of marital assets and liabilities. At this stage, your chosen divorce lawyer needs to work with accountants, business valuation experts, appraisers, and other valuation professionals to properly appraise your marital properties based on their present and future values.
Some of the assets that need accurate valuation are the following:
1. Retirement and pension assets
2. Antiques, collectibles, designer furnishings, and other art forms
3. Investment properties, including rental properties and vacation homes
4. Stocks, bonds, and debentures
5. Business ownership interest in a family business, LLC, or closely held corporation
6. Deferred employee compensation and stock options
It is crucial to hire an expert complex divorce attorney who has a complete understanding of the law and how to deal with all marital assets and debts. To help secure an equitable division in your divorce, contact one of our attorneys today.
Call us at (954) 371-2993 for a Consultation now.
Best Dania Complex Divorce Attorneys
At Ft Lauderdale Divorce Attorneys, you will work with highly experienced complex divorce attorneys who offer services of proven quality. We will help you uncover all hidden assets, underreported income, hidden stock transfer, and hidden equity in purchases to protect you from inaccurate or insufficient asset valuation.
Additionally, aside from making sure that the other party is being fully transparent about their share of marital properties and assets, our skilled divorce lawyers will also work with tax experts, real estate professionals, forensic accountants, and other experts to properly identify and value your marital assets and properties. We aim to precisely go through the process for you to secure a satisfactory, equitable distribution of assets.
Once you choose to work with our complex divorce attorneys, we guarantee efficient guidance that will help throughout the divorce process and into the rebuilding of your new life and identity. Let us explain what Florida law is saying about your complex divorce and help you identify the best legal action to take.
Let's Talk- Dedicated Family Law Firm

When facing a complex divorce, you deserve comprehensive legal advice and representation. Leave the stress of the legal world to the experts and just focus on your new life and emotional well-being. Our Dania complex divorce attorneys are here for you.
Contact Ft Lauderdale Divorce Attorneys at (954) 371-2993 for a Free Consultation.