Fort Lauderdale Asset Division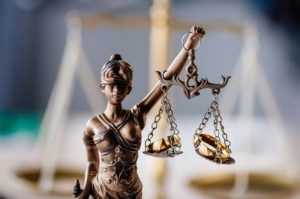 Financial assets are one of the biggest points of dispute in every divorce case. Each party will argue that they deserve certain portions of the shared total of assets, which the opposite party most often contends. In such high-conflict situations, the assets that you will receive in the end highly depends on whom you choose to legally represent you.
Florida law already provides how equitable asset distribution of a divorcing couple must be carried out. But it's still the court judge who decides which party deserves a share of the assets according to your legal representative's arguments and negotiations.
This is why at Ft Lauderdale Divorce Attorneys, we specialize in asset division and other marital laws to help divorcees get the best out of their tough situation. We are a team of top-notch, highly trained specialists dedicated to providing the best Fort Lauderdale, FL asset division services for those in need.
Our goal is to do whatever we can under the confines of the law to win the largest amount of marital assets for our deserving clients. We are here to be your guide throughout the entire process, making sure that you are in the know about every legal decision and process that we will undergo. Your rights to your financial resources will be protected and upheld.
Are you interested in our services? Let's talk about your situation and concerns today. Talk to one of our top-notch attorneys so we can see how we can help you. We look forward to working with you!
Call Ft Lauderdale Divorce Attorneys at (954) 371-2993 for your Free Consultation.
Marital Asset Division Law in Fort Lauderdale, Florida
A court-mediated asset distribution of a divorcing couple typically happens only when the two parties cannot reach an agreement on their own. The provisions stated in Florida laws on asset division divide marital assets under a fair system, but not necessarily a 50-50 set-up.
The amount of assets each party will receive typically depends on who earned a specific asset, and this factor depends on how evidence, arguments, and testimonies are presented in court in front of a judge. This is why your attorneys and their knowledge and training are vital in your asset division case.
Four Stages of Asset Division
Florida law provides for the equitable distribution of marital assets for both parties of a divorce case. The court will begin analyzing the distribution from a perspective of equal division and then to adjustments according to factors presented in court. The full process of marital asset distribution can be divided into four parts.
Identification of assets and liabilities. The full list of each party's assets and liabilities will be reported in court for reference. Your attorneys will help you compile all the required documents for this phase in order for you to satisfy the legal requirements completely.
Classification of marital and non-marital assets. The rule in classifying marital assets is that all assets acquired during the marriage by either property are considered marital assets, while those acquired before the marriage are considered non-marital, and this belongs only to the spouse who earned it. It is on the gray areas of these rules that the need for good legal representation comes in.
Valuing assets. Asset appraisal, or the valuing of assets, is a specialized job. Your trusted lawyers at Ft Lauderdale Divorce Attorneys partner with a specialist to ensure that all your assets, from your house and car to your stocks, pension money, bonds, and business assets, will be properly valued.
Distributing assets. In the process of asset distribution, there will be a lot of negotiations, presentation of evidence, and argumentation proving your entitlement to certain marital assets. The better your hired lawyer is, the higher your chances of tweaking the distribution process to your interests.
Factors in Dividing Marital Properties
Florida law states that the distribution of assets between two divorcing spouses must be reasonable and fair, although this does not mean that the division must be numerically equal. Many factors contribute to a judge's decision on what amount of assets goes to whom in an asset division case, such as:
1. The length of the marriage
2. The contribution of each spouse to the marriage, particularly in aspects like the children's education and welfare
3. If a spouse endeavored to gain an asset, such as a company or a professional practice.
4. If a spouse destroyed any property two years before filing the divorce and after filing
5. A spouse's contribution to income generation
6. The economic situation of each spouse
7. If a spouse's career or education was interrupted
8. If a spouse contributed financially to their partner's career or education
9. The desire to maintain their original house for the children
10. Other factors that the court may consider to be necessary to make sure that there can be a fair and reasonable division of assets
More often than not, a divorcing couple will have varying opinions on how the judge must consider these factors. How your interests are represented in court significantly affects how your asset division situation will end for you.
At Ft Lauderdale Divorce Attorneys, we guarantee the full force of our resources and expertise to make sure that you get the fair amount of assets that you deserve. As your Fort Lauderdale asset division lawyers, we will employ sharp, aggressive, and passionate documentation, assessment, negotiation, and legal representation for you.
High-Asset Division Concerns
High-profile cases involve individuals with a high net worth of assets, which commonly means that they have many accounts, properties, and other financial resources in multiple places at once. These situations entail a higher degree of difficulty for asset division, as high-profile individuals are generally interested in maintaining these assets.
Some issues that typically arise in high-value asset division include:
1. Business valuation
2. Hidden accounts
3. A spouse being uninformed on the complete financial situation of a marriage
4. Multiple properties
5. Valuable collections
Dealing with a complicated high-value asset division case is a tough situation to handle. Rest assured that we have your back during these dilemmas. Your Fort Lauderdale asset division lawyers at Ft Lauderdale Divorce Attorneys are ready to provide you not just with top-notch representation and legal assistance but also with all the necessary expert recommendations on the actions you need to take to get the best out of your divorce.
Best Asset Division Attorneys in Fort Lauderdale, Florida
Thorough planning and studying of relevant information, sharp negotiation, and aggressive argumentation are all essential in the goal of getting the fair share of assets in every Fort Lauderdale asset division case. Getting an experienced attorney who specializes in the field will greatly help you make your case.
Trust Ft Lauderdale Divorce Attorneys for your Fort Lauderdale asset division case. We are a group of highly capable lawyers trained and experienced in the field of marriage law in Florida. You can rely on our long list of previous successful cases, from asset division to complex divorce cases.
From relevant legal information about your case to expert legal advice on courses of action to take, we are here to make the law work better for you no matter how technical it may be. Our goal is to fight for your interests and rights, ultimately reaching the best possible results for your asset division case.
With reliable, efficient, and all-around legal services, we know we have what it takes to provide the best Fort Lauderdale asset division evaluation and representation for you.
Let's Talk – Dedicated Family Law Firm

Are you interested in our services? If you want to be enlightened on what you can do to get the best out of your Fort Lauderdale asset division case, you came to the right place. We are committed to giving only the best legal services we can provide to each of our clients. Learn more about your rights and how to protect your marital financial interests with Ft Lauderdale Divorce Attorneys.
Call Ft Lauderdale Divorce Attorneys at (954) 371-2993 for your Free Consultation!