Dania Asset Division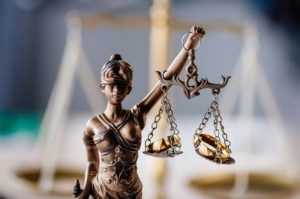 One of the major sources of contention during a divorce is asset division. Spouses can become attached to their properties and may have varying beliefs about what they feel they are entitled to get after the divorce. This is the reason why you need to work with a skilled asset division attorney to acquire an equitably distributed marital property.
Although Florida law originally created a system that should award a fair division of property, it is not always granted that you will prevail in court. If you cannot present a compelling argument before the judge, failing to provide sufficient evidence to support your claim, it is very unlikely that you'll get the portion you believe you deserve.
Despite all these, we have some good news for you. Ft Lauderdale Divorce Attorneys has a team of local property distribution lawyers here in Dania, FL. All our attorneys are ahead of the line when it comes to their knowledge of the law and commitment to providing quality legal services.
We will help you deal with your divorce in a way that you'll get the most marital asset you deserve. By explaining the necessary details of the law to you, we will guide you on what to do next legally. Ft Lauderdale Divorce Attorneys will be working with you throughout the whole process without failing to fight for your rights and interests.
If you have some questions or if you want to start working with an attorney today, do not hesitate to reach out to us. Our team of professional Dania asset division lawyers is more than happy to help and represent you.
Contact Ft Lauderdale Divorce Attorneys at (954) 371-2993 for a Free Consultation.
Marital Asset Division Law in Dania
If a couple didn't reach an agreement on how to divide their shared property in a divorce, it is up to the court to decide how to divide the marital property fairly. Although Florida law works in the concept of equitable distribution, this doesn't mean that each party will split their assets in a completely even manner.
Florida courts will have to consider a lot of various factors to determine asset division. Evidence, testimonies, and arguments presented by the asset division attorney of each party will be the basis of the judge's ruling. This is why it is important to work with a highly skilled and knowledgeable property division attorney. They can help you reach the most favorable legal resolution.
Four Stages of Asset Division
As stated in Florida law, every court must award an equitable distribution of marital assets for every couple. The court's presumptive starting point will always be dividing the properties equally. However, that is not always the case with equitable distribution.
Before a final order is issued for asset division, there are four key stages you need to go through:
Identifying all assets and liabilities. All assets and liabilities will be reported for the court to refer to. It is essential to hire an asset division attorney to help disclose all unreported income or hidden assets by the other spouse if there is any.
Classifying assets as marital property or non-marital property. Generally, all assets acquired together during the marriage will be split evenly regardless of the unevenness of the spouses' income. Also, each of the spouse's acquired assets before the marriage will remain their personal property. However, there are many gray areas where an expert is needed to properly interpret it legally.
Valuing assets. There will be a big difference if the appraisal of your assets occurs at the date you and your spouse started to separate, or the date you filed, or the date of the divorce decree. It is important to hire an asset division attorney who works with experts who can accurately put a value on your home, real estate, businesses, stocks and investments, pension and retirement assets, and all other valuables involved in the marriage.
Distributing assets. An expert property distribution lawyer will help you reach this stage with a fair agreement on how to divide your assets and debts. Most of the time, splitting the assets 50-50 won't be appropriate. It is best to hire a professional who can help come up with the most satisfactory agreement possible.
Factors for Dividing Marital Properties
Under Florida law, asset division is subject to equitable distribution. This refers to a fair and reasonable property division without necessarily requiring it to be equal.
Here are the factors that courts take into considering to award an asset division order:
Each of the spouse's contribution to the marriage (includes contributions to the care and education of the children and homemaking)
Each of the spouse's economic circumstances
The duration of the marriage
Each of the spouse's encountered interruption in their careers or education (if there is any)
Each of the spouse's contribution to the other spouse's career or education
Each of the spouse's desire to retain an asset, including an interest in a business, corporation, or professional practice (intact and free from any interference by the other spouse)
Each of the spouse's contribution to the acquisition, enhancement, and production of income, as well as the improvement of, or the incurring of liabilities to, both the marital and non-marital assets of the parties
The desirability to retain the marital home as the residence for any dependent child
Any intentional dissipation, wasting, depletion, or destruction of marital assets that occur after the petition filing or within two years prior to the filing.
Any other factors that the court deem necessary to give equity and justice to both parties.
It is normal for two spouses to have opposing views about the factors mentioned above. As a result, it is crucial to hire an expert property distribution lawyer to represent you before the court legally.
With our asset division attorneys here in Ft Lauderdale Divorce Attorneys, you are sure to have a legal advantage when it comes to presenting your argument in a practical and legally compelling way.
High-Asset Division Concerns
If a couple has a high net worth, asset division can become extra complicated. Having many assets often means they have many different types of accounts and properties in various locations. If this is the case, it can be difficult to identify and locate all assets and, eventually, to decide the most equitable way of division as well.
Some of the common issues among high worth divorces are the following:
1. Business valuation
2. Hidden accounts
3. A spouse has limited knowledge on the marriage's financial matters
4. Multiple properties
5. Valuable collections
If you have any concerns involving these areas, it is best to discuss them with an experienced asset division attorney. They have a deep understanding of Florida law and know how to work around these issues. They will guide you on what's the next best action to take to resolve any property division conflict presented on your way.
Best Asset Division Attorneys in Dania
For every asset division case, careful planning and precise financial evaluation are essential to protect your rights and to acquire a fair and equitable share of properties. For you to achieve this, you need to work with a skilled asset division attorney.
In Ft Lauderdale Divorce Attorneys, we have some of the best property distribution lawyers in Dania, FL. Our team is composed of no less than knowledgeable and experienced attorneys who have successfully represented numerous clients in the past.
Once you start working with us, you can expect constant sound advice that will never put you at a legal disadvantage. Our lawyers are committed to protecting your rights and providing you with the best possible resolution for your case.
We have an in-depth knowledge of Florida law and understanding of the asset division process. By working proactively in your case and taking all of your personal needs and preferences, we will lay down your best options in achieving the fairest agreement you can have.
Our legal services are proven, comprehensive, and effective. Rest assured, our property distribution lawyers will represent you before the court in the most efficient way possible. Working with us will always be a wise legal decision.
Let's Talk- Dedicated Family Law Firm

If you need some legal advice on your asset division case or badly need a dependable attorney who can represent you, talk to us today. Our Dania asset division attorneys will help you understand how you can have an equitable share of your marital properties and actively advocate for your rights and interests.
Contact Ft Lauderdale Divorce Attorneys at (954) 371-2993 for a Free Consultation